It goes without saying internet connectivity is an essential part of your IT that cannot be disregarded or undervalued. A terrible internet connection is a massive interference in daily productivity and overall output for almost any organisation. This is largely due to the fact that a lot of what we do today and the tools we use, rely on the internet to work. Our team can save you time riffling through the endless stream of ISP's and advise on the best options to meet the needs and demand of your organisation- you won't even have to lift a finger!    
What an Internet connection is and is not? 
There are plenty of options when it comes to selecting an internet provider- some are better than others and the reasons why will vary. What's important is you make a decision conscious of what is and isn't included with your internet connection.
Service Level (SLA)
Service Level is an important contributing factor that should not be overlooked when comparing internet providers. First, you need to get a little technical and consider the quality, uptime guarantees, contention, bandwidth, etc. No matter what size your organisation is, or what service you provide, if you're paying for an internet connection you deserve for it to be a good one!
Second, make sure they have a strong customer support service team you can rely on. Having a good connection is one thing but knowing you will be supported when it faulters or outright stops working is non-negotiable. Look for reviews or statistics around how easy they are to contact, response times, resolutions times and general service experience overall. Ensuring this factor is met will save you and your team a lot of stress, frustrations, and headaches down the line.
Security – it's the wild west out there
Another non-negotiable is security. Without a secure service, your business is exposed to the endless array of cyber security threats and criminals roaming around the internet. You may have a fast connection, but your organisation is now at risk of data breaches, ransomware attacks and more.
Certain providers have considered this and offer connections that are secure and high-performing- the cost will be higher than a raw or unsecured connection, but you will have killed two birds with one stone. Alternatively, if you choose to opt for the connection alone it's important you are aware doing so will leave your business exposed and network security and firewalls will need to be sort from another provider. Just be aware that going down this route may not work out as cheap as you initially thought in the long run.
There are also many more options that sit somewhere in between these two examples. Just ensure when you are browsing different internet providers, you're comparing apples with apples.
Email 
Email remains one of the most dominate forms of communication used in our professional and personal lives. Like most organisations, yours has likely adopted a cloud platform like Google or Microsoft 365 to take care of all your email needs, perhaps you are running an internal system such as an on-premises MS Exchange server. However, if your email is provided by your ISP then make sure you have a good one. We would recommend keeping your email separate from your ISP so you are able to move between providers without losing and having to re-set up emails for your entire office.
Cut your research time in half and speak to use instead. We work with multiple suppliers; our team know what to look for when it comes to an internet provider and can advise, based on your needs, which option will be best support your needs. We will take the time to ask exactly what you want and need before making any recommendations and we will happily answer any questions you may have. With most high-speed fibre-based internet connections requiring a 3 or more-year contract we want to be sure you get the right one!  Contact us now for a discussion, and if you want one, a quote for high speed managed internet with or without a fully managed firewall solution. 
To discuss this service further and find out how we can help you, please
contact us
!
---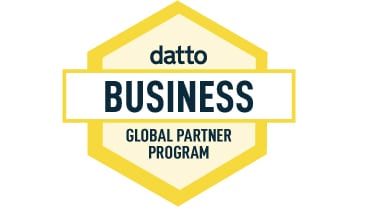 ---
Get in touch today to explore how we can help you achieve more with our technical support for