Purchasing and Procurement  
Purchasing and procuring the correct IT equipment at the best price can be a long and painful process. But, with Cygnet's help, this task can become a simple and seamless process businesses and charities no longer have to worry about! With over 25 years of experience in the purchasing and procurement space, Cygnet has developed strong relationships with a range of suppliers that ensure we always locate quality equipment for a reasonable price. Let us help you provide your team with the equipment they deserve without breaking the bank.

What is purchasing and procurement? 
Purchasing and procurement is the process of sourcing, securing, and acquiring products or services from various suppliers. Purchasing and procurement services for small business and charity, allows SME's to efficiently purchase the equipment they want and need at the best possible price without lifting a finger. By outsourcing this service, you can maintain control of IT purchasing, without doing the heavy lifting and still receive the standard of equipment they want, at the price they need.  
Why do we need purchasing and procurement? 
Locating and purchasing IT equipment is not always as easy as going online a picking from a few options. Within a workplace it is important the equipment you buy meets the needs of the organisation, cooperates with current IT, fits in the company budget, comes from a reliable supplier and is of acceptable quality. Ensuring all these standards are met is a time-consuming process that most business owners simply do not have the time for. Furthermore, purchase errors and altercations with untrustworthy suppliers is draining both emotionally and financially. By outsourcing your purchasing and procurement needs, you can avoid the above scenarios and instead receive, the equipment you need, at a reasonable price with little to know work.

What does this service include?
Our purchasing and procurement team will take care of everything from your initial enquiry through to delivery. Our team will assist with:
Discussing your needs
Contacting and sourcing relevant suppliers
Negotiating pricing and terms
Arranging delivery of equipment
Completing quality checks of all equipment
Ensuring delivery and safe arrival of equipment to customer
Why should I choose Cygnet?
Cygnet's purchasing and procurement team has over 25 years-experience sourcing and acquiring IT equipment and boast a catalogue of reliable and trustworthy suppliers. Furthermore, meeting the needs of our customers is our top priority, and we will always deliver to the best of our ability. When you call Cygnet, we guarantee you will always experience a high level of customer service that is professional, efficient and friendly. 
To discuss this service further and find out how we can help you, please
contact us
!
---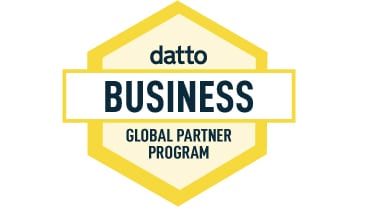 ---
Get in touch today to explore how we can help you achieve more with our technical support for