Arbor Support and Training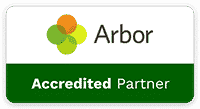 Manage your school flexibly with Arbor's MIS. Thanks to its cloud-based capabilities, Arbor can be accessed by your team from any location at any time. With Arbor, schools can communicate with classes, staff and parents within in the same system, plan staff rotas, support remote working and seamlessly stay up to date with DfE changes. If you are looking for an MIS upgrade, Arbor could be just what your school needs - and it can be installed 100% remotely.
Contact us today to discuss your business needs and to arrange a demo
---
Arbor is the UK's fastest-growing Management Information System provider, with 1 in 3 schools planning to change MIS, choosing Arbor. Arbor's systems are designed to make life easier for schools of all phases, capable of helping with everything your schools need to function efficiently - whether that's lightning fast registers, simple census, full exam management, seating plans, or behaviour management.
How can Arbor help schools and MAT's?
---
---
Arbor allows schools to see and monitor all student data in one, easy to use cloud-based system. Its cloud capabilities allow your staff to coordinate, monitor, and organise your school from any location, increasing its flexibility and resilience. Arbor's easy to use system can help take the hassle out of important tasks like following up with vulnerable children, planning staff rotas, and communicating with students and parents. Above all else, Arbor is quick to adapt to unexpected changes, capable of deploying new features within days - so if the DfE brings in new requirements it can take the work of implementing new processes off your list. Overall, Arbor is an incredible asset for the school, providing all the tools needed to closely monitor and adapt daily operations for the betterment of staff, students and parents.
Cygnet has a team of Arbor-accredited staff with extensive experience providing professional MIS support to schools and MAT's. We have over 25 years' experience working within the education sector, specifically in the Sutton area and surrounds, and our continued success and strong relationships within this space reflect the high calibre of support we provide. Above all else, our team are friendly, understanding and always willing to go the extra mile to meet the needs of our customers - frequently referred to in our customer testimonials.
Support Services
Cygnet can help your school with everything from installation to end user training- whatever it is you need, our team can help. When it comes to support contracts, we do not follow a one-size fits all approach. Instead, we allow our customers to build the contract around their own needs. Below are all the services we provide to support your team with Arbor:
Initial consultation
Installation
MIS migration
Staff training and upskilling
24/7 help desk support

Cygnet's Arbor Accreditation
---
To discuss this service further and find out how we can help you, please
contact us
!
---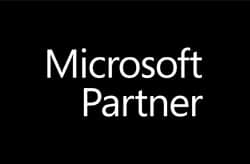 ---
Get in touch today to explore how we can help you achieve more with our technical support for