Backup and Disaster Recovery Services for Businesses and Charities
Don't let one cybercriminals success be your organisations undoing. Our team are experienced in providing backup and disaster recovery services for small business and charities. We can prepare your organisation in the event there is an attack, so you can bounce back no matter how extreme it may be.
What is Backup and Disaster Recovery?
Backup and Disaster Recovery (BCDR) is designed to help businesses recover their data if it is in some way compromised.
There are three parts to BCDR: backup, disaster recovery and business continuity. These all work together to ensure your business is prepared for any data disaster.
Each element plays its own role:
Backup: ensures there are additional copies of your data somewhere else should you need them.
Disaster Recovery: expands on backup to ensure your servers as well as your data can be recovered.
Business Continuity: develops a wider plan for how you would restore key functions.
These technologies protect businesses by supporting their recovery if there is a breach, and providing the information needed to inform any parties (customers, stakeholders, team members) if their personal data has been exposed.
Why does my business need Backup and Disaster Recovery?
"Small business backup and disaster recovery services are an essential investment for organisations to protect their customers data, their overall reputation and future."
Under GDPR businesses are required to protect customer data from misuse and exploitation. If your business comes under attack, its important you can restore the affected data and inform customers before their information is misused.
Failure to affectively protect your customers from an unexpected attack will be detrimental to your business's reputation and survival. Furthermore, businesses without a recovery plan in place are very unlikely to recover lost data. One cyber-attack could undo all your years hard work and leave you to clean up the pieces.
What will my Backup and Disaster Recovery service include?
You can sit back and relax while we seamlessly manage everything to your specifications. Cover is customisable to back up as much or as little as you like, as regularly as you require. We are proud support partners of Datto a rapidly growing Cyber Security and data backup company that has won awards for its product support and technical support. We have worked with Datto for some time now and find their products to be of the highest calibre and suitable for a range for organisation types and sizes.
We are experienced in providing backup and disaster recovery services to a range of customers. Whether you are business looking for small business backup services, a charity needing disaster recovery support and guidance or a large organisation uncertain about what they need- our team can help. Because ultimately, we are a company that cares; as a local CIC, our team are committed to providing the best solutions for your organisation- not the solution that makes the most money. We care about our community and we strive to protect our local businesses and charities from falling victim to the tireless efforts of cyber criminals.
To discuss this service further and find out how we can help you, please
contact us
!
---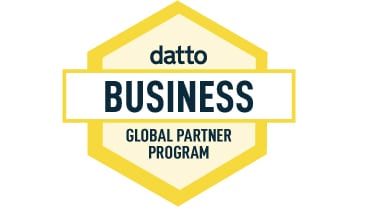 ---
Get in touch today to explore how we can help you achieve more with our technical support for