Microsoft 365 is an incredible cloud based application suite, designed to help organisations streamline business operations and increase overall productivity. Cygnet IT can help you at every stage of your Microsoft 365 journey whether its purchasing, installing, setup, management, or day-to-day learning - our team can assist.

Microsoft 365 is Microsoft's offering of business tools, allowing businesses and charities to run their organisations in the cloud. With cloud or hybrid cloud email, cloud or local office applications, file storage and collaboration tools - Microsoft 365 aims to provide your team with all the information, content and tools they need to increase productivity levels, and revolutionise the way they collaborate.
Whether you are new to 365 or already have it installed and want to enhance your use of key features it has to offer, we are here to help. Simply request a call back or get in touch by phone or email. A member of our IT team will then contact you to discuss your business needs, listen to what it is you want to achieve with 365 and provide our support, guidance, and recommendations on what you'll need. We will provide a quote, and when you're ready to go ahead, a member of our technical team will be assigned to you and will oversee your Microsoft 365 set up from scratch if you don't have it, or, if you have it installed already, they will install and configure the components of 365 you most want to implement for your business.

Bookings
Simplify how you schedule and manage appointments both inside and outside your organisation

Calender
Schedule and share meeting and event times, and automatically get reminders.
Delve
Get personal insights and relevant information based on who you work with and what you work on.
Excel
Discover and connect to data, model, and analyse it, and visualise insights.

Forms
Create surveys, quizzes, and polls and easily see results in real time.

Kaizala
A simple and secure mobile chat app for work

MyAnalytics
Create better work habits with insights into your meetings, email, and focus hours.

Outlook
Business-class email through a rich and familiar Outlook experience.

OneNote
Capture and organise your notes across all your devices

Planner
Create plans, organise and assign tasks, share files, and get progress updates

Power Point
Design professional presentations

Power Apps
Build mobile and web apps with the data your organisation already uses.

Stream
Share videos of classes, meetings, presentations, and training sessions.

Sway
Create and share interactive reports, presentations, and personal stories

Yammer
Connect with co-workers and classmates, share information, and organise around projects.
Why do we need Microsoft 365?
Microsoft 365's suite of tools has everything you need to maintain your organisation operations and advance them. Your team will have access to all the information, data, content, and channels they need at their fingertips, as well as a range of tools to increase their productivity and streamline businesses processes. Not only is this suite of tools beneficial for your staff's day-to-day and improving your organisations productivity levels - it's also a smart choice for increased security and maintaining GDPR compliance.
Above all else, the cloud-based nature of this software allows business and charities greater strength through increased flexibility. Not only are your team able to perform their roles from anywhere, you also have the ability to go the extra mile for your staff by supporting their personal work-life balance needs - without sacrificing the organisation productivity.
What does this service include?
Cygnet can help your team at every level of your Microsoft 365 journey - it all depends on what you need. All our contracts are designed around the needs of our customers- so you don't have to worry about accepting a "one size fits" all package that doesn't really "fit". As Microsoft Partners, our team are skilled in everything from setup to everyday use! We can assist you with purchase, setup, migration, and continued management - whatever you require, we can deliver.
Why should I choose Cygnet?
We have a team of highly experienced engineers that believe in going the extra mile to ensure our customers are confident and comfortable with their IT. Introducing new software, such as Microsoft 365, in to a workplace that may be unknown to staff, anxious to learn how it works or simply resistant to this level of change can be difficult. Changes like this are not something you do to your team; they are something you do with your team. Their learning and understanding of this new software is as important as introducing the software itself.
We guarantee a level of support and guidance that ensure your team, and your organisation as a whole, will truly benefit from Microsoft 365 - and all it has to offer. We do, what we do, to support our local businesses and charities and help them succeed where we can - we hope to hear from you soon!
To discuss this service further and find out how we can help you, please
contact us
!
---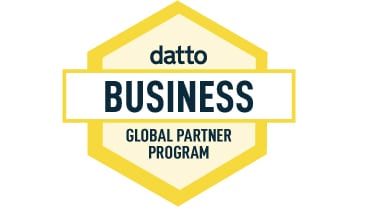 ---
Get in touch today to explore how we can help you achieve more with our technical support for