Google Workspace and Google Cloud
Google Workspace and Google Cloud can help your organisation revolutionise the way its teams communicate, collaborate, and operate. This new, modern way of working, only possible due to SAAS like Google Workspace, has proven to both increase productivity levels and allow for flexible working in a range of organisations. Cygnet can help you at every stage of your Google Workspace and/or Google Cloud journey, whether you are planning to make the transition or just need a little extra support or guidance

Google Workspace is a Cloud based (meaning it runs over the internet) suite of tools and applications providing email, office apps, file storage and collaboration tools that you can use to run and deliver your business.
Incredibly flexible and adaptable to any organisation, Google Workspace is used globally by small business and Fortune 500 companies alike. This suite of tools, like all business Software as a Service (SAAS), aims to increase productivity and collaboration, while also giving businesses a more mobile operation - often encouraged in today's modern workplace.

Keep
Capture ideas and keep organized.

Meet
Easy-to-join video meetings.

Forms
Easy-to-create surveys and forms.

Gmail
Smart, secure email for modern businesses.

Google +
Secure corporate social network.

Docs
Documents with real-time co-editing.

Drive
Secure cloud storage and file sharing.

Cloud Search
Powerful search across G Suite.

Chat
Secure team messaging.
Why do we need Google Workspace?
Google Workspace can provide great value to any organisation, how much value is not always easy to quantify and will depend on your industry, service, size, structure, and current operation style (and of course staff engagement). We can guarantee however that Google Workspace is an incredible tool for flexible working, increasing mobility, collaboration, data security and overall productivity across you team, all while providing a high level of control and transparency.
There are a range of capabilities that make Google Workspace a desirable option for many organisations, below are a few of Google Workspace's biggest selling points - Google Workspace:
Gives staff access to their emails, files and data no matter where they are

Stores all your files and data in one central location so they can be easily accessed and managed by yourself and your team.

Built to support remote or distant workforces and allows for greater flexibility when it comes to supporting your teams work life balance

Provides collaborative capabilities on tools such as Google Docs, Google Slides and Google Sheets, so multiple users can work on a document at the very same time (this is more useful than you might think!)

Has multiple communication tools to support all communication preferences within your team, ensuring constant connection and communication no matter where you team may be working

Device-agnostic, Windows, Apple, iPad, Android or Chromebook the exact same access to all data and features, securely stored and kept at all times in the cloud.
What does this service include?
We can take care of everything from purchase and setup to management and support - whatever you need, we can do it. As Google Partners, our team are fully trained in Google Workspace and Chrome Management and equipped to support you and your team at any stage of your Google Workspace journey. We are flexible and can structure setup, support, and training around your needs. If you are early in your research phase and have any questions, our team are happy to have a call and help you determine if Googles Workspace is the right fit for your organisation.
Why should I choose Cygnet?
We have helped many businesses and charities successfully introduce Google Workspace into their organisation. As we are Google Cloud Partners, all staff have completed Google's certification training and are therefore capable of providing the highest level of support. As a community interest company, we pride ourselves on the fact that our loyalty is to the customer and ensuring they receive the best possible service to meet their needs. We love to see our local charities and business thrive, and being able to provide them with the IT support and advice they deserve and need.
To discuss this service further and find out how we can help you, please
contact us
!
---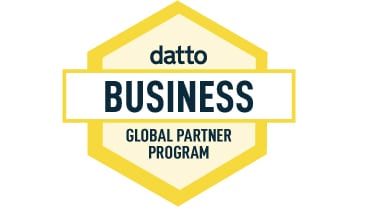 ---
Get in touch today to explore how we can help you achieve more with our technical support for