Pupil Asset Support and Training
A schools MIS is arguable the most powerful and indispensable pieces of technology it possesses. Pupil Asset is an industry leading MIS developed in the UK- committed to providing powerful, user friendly technology to support teachers and decisions makers. Cygnet can help you at every stage of your Pupil Asset journey, from setup and support to ongoing training and consultation – we're here every step of the way!
Pupil Asset is an industry leading cloud-based MIS developed in the UK. Created to fill a gap its founders recognized in the industry- a modern MIS that is highly effective and user friendly- Pupil Asset makes it easy for teachers to access and action information to better serve the school, pupils and parents. Pupil Asset can help schools maintain constant awareness and control of their pupils and school processes, so decision makers and teachers can focus on developing the school.
How can Pupil Asset help schools and MAT's?
Pupil Asset gives decision makers, teachers and office staff a central location to access, manage and organise all pupil's data as well as run and generate instant reports. Their range of data driven products and its customisable capabilities means you how the freedom to mould Pupil Asset around the structure, systems and needs of your school. If adopted and integrated properly Pupil Asset can streamline day to day processes, effectively track and capture struggling pupils, and seamlessly update and communicate with parents.
Pupil Asset can assist with:
Managing student records
Staff management
Online registration to school census Parent messaging
Secure payments
Pupil Tracking
Behaviour management
Provision mapping
Attendance
Why should I choose Cygnet?
Cygnet is an official Pupil Asset support partner with over 25-years' experience supporting schools and MAT's with their MIS software. All our support contracts are completely customisable to meet the needs of our customer's, however our complete Pupil Asset support service provides access to all the services listed below: Remote support
Training
Software upgrade
Installation
Patch management
On-site consultancy
Finally, we have an experienced, knowledgeable, friendly MIS team dedicated to providing a result driven service that is attentive and reliable. But don't take out word for it, just read what our customers have to say.
---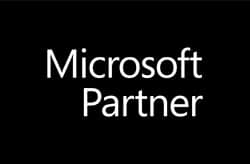 ---
Get in touch today to explore how we can help you achieve more with our technical support for