IT is just one tool for schools to use to reach their Teaching and Learning goals. But like all tools, understanding how to use it, and what it is and is not capable of, is key to getting the maximum value from it. From strategic planning to staff training, staying up to date with advancements and safeguarding, our Strategic ICT Support can help you navigate these tricky areas and ease the adoption of your chosen technologies across the school or trust. Helping to ensure "that new thing" actually becomes a valuable resource, used by everyone and supporting your long-term strategic planning.
Strategic ICT is about ensuring the equipment and software that you choose to invest in, properly fulfils a need and most importantly has a place helping you achieve your long-term vision for teaching and learning.
It's all too easy to hear about something amazing or see a new piece of EdTech at BETT and envisage doing great things with that in your school. But if you don't first ensure you have the right equipment, infrastructure, software platforms and importantly teacher training in place, then that great idea can easily suffer a false start and become a wasted investment, used by and benefiting just a few.
Why do we need Strategic ICT?
It's hard to underestimate the impact technology is having on teaching, learning and the way schools operate generally. There is an "IT First" approach to problem saving now that does not come naturally to everyone. There are very real costs associated with IT, both in terms of money and time so it's important to make smart choices and get things right the first time.
With so many options available it takes someone with experience to define the infrastructure, software, services, devices and even training best suited to reach a vision. Knowing what's possible, plausible and even affordable can help steer that vision and ensure that you end up with an all-encompassing IT solution that is fit for purpose and affordable to maintain.
And it's not all about tech, your pedagogy is just as important to take into account, whether it's finding solutions to suit existing practice, or solutions that help shape new practices, everything must be taken into account for a successful solution. From the senior leadership team to the teachers we can work closely with everyone to help develop strategies that can drive your vision and help develop your leaning environments.
What does this service include?
Everyone's needs are different, maybe you have an expert that just needs a little additional support or perhaps you are looking for help all the way from developing to implementing a vision. We can provide as much or little support as you need. Just contact us to find out how we can help.
A great place to start is our Computing and Strategic ICT Support Service. This is a baseline bundle designed to help you achieve your ICT Vision and support your ICT /Computing Coordinator.
Some of the benefits included in a Computing and Strategic IT package are:
Strategic planning meeting with SLT and/or ICT Leader
Access to our Termly computing coordinator meetings, which are designed to foster collaborative working and knowledge sharing directly between schools.
Regular updates and tips delivered to your ICT/ Computing Leader
Remote support and advice for your learning platform- Includes: Google for Education, J2e, Office365, Fronter, FrogOS and Edmodo
Access to Governor awareness training
15% reduction on attendance at our CPD training sessions

Strategic planning meeting with SLT and/or ICT Leader

Regular updates and tips delivered to your ICT/ Computing Leader
Why should I choose Cygnet?
Cygnet has over 25-year experience supporting schools and MAT's in their ICT development and strategy. Our skilled and knowledgeable team have worked with schools at every stage of their journey and understand the difficulty that comes with making technology-based decision in schools and MAT's. With our help, you can bring your school ICT vision to life with less stress, and fewer hurdles and roadblocks.
To discuss this service further and find out how we can help you, please
contact us
!
---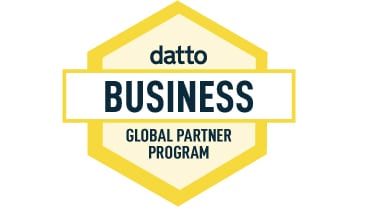 ---
Get in touch today to explore how we can help you achieve more with our technical support for