Last updated 09/07/2020
We will continue to update this blog with helpful updates, announcements, and resources as long as the coronavirus outbreak continues to impact schools and businesses.
As the situation continues to evolve and the Government ramps up their measures to reduce the spread of coronavirus in London, we are doing what we can to continue to support our customers.
We ourselves have had to adapt our working situation as per the government's recommendations and for the protection of our staff. Therefore, our entire team is now working remotely. This will not impact our ability to support our customers in any way and we will continue to go above and beyond to meet their needs.
Currently, our team is working tirelessly to ensure our customers have the tools they need to continue working remotely.
---
Small Business Support
The Professional and Business Services Sector and Enterprise Nation, supported by the Department for Business, Energy & Industrial Strategy, have teamed up to offer small and medium sized businesses free advice to help them recover from the impact of Coronavirus. This offer will be available until 31st December 2020.
---
Government Guidance for Schools Full Return in September
NAHT has published a short guide covering the latest changes the DfE's will be enforcing when schools fully re-open in September. This guide does not cover all DfE guidance but does provide a useful summary that all staff can use to familiarise themselves with the DfE's guidance before and during September. For a complete understanding of the DfE's school guidance, it is recommended the NAHT's guide is read alongside the full DfE Guidance.
---
General Support Update
We are still open and fully available! Our Helpdesk support remains unaffected and customers should continue to contact us in all the normal ways for both Technical and MIS based support.
Our MIS team is currently working to provide online training sessions for after the Easter Break, for any schools looking to utilize their staff's time for professional development.
Our technical field team are continuing to deliver as much support as possible remotely and will only come out to site in an emergency.
Anyone considering Office 365 or Google Apps or wanting to know how to get more from their current deployment should contact us.
And a reminder for our Education customers using LGfL: LGfL includes in their service a robust VPN and Remote Access system that could be deployed to your staff to facilitate working remotely. Please contact our team for us to configure this for you and provide guidance to your users on accessing it.
---
Case studies: remote education practice by UK Schools
The DfE has been reaching out to schools in an effort to learn how they have tackled adapting to remote teaching during the coronavirus pandemic. These case studies cover a range of areas including supporting pupils well-being, adapting teaching practices for remote learning and adapting curriculum for remote education.
---
Technical Updates
Our Top 5 Tips for Teams, Meet and Zoom
We have been receiving a lot of queries from our customers about how to use these 3 video call platforms. As well as confusion around whether or not they can use these platforms if they do not have an account. Put simply, you can join calls run on any of these platforms even if you do not have an account or pay for them. However, to host a meeting you will need an account, and depending on the features you want access to you may have to part with some funds. Read more about this here.
Feel free to download our top 5 tips for each platform below:
Getting Your Tickets Resolved Faster
As an organisation, we take a great deal of pride in our ability to resolve our customer's queries to a high standard and in a timely matter. We prefer our customers to spend more time using their IT to their advantage than waiting for it to work.
As fast as our team works, there are some small ways you can help us get your ticket resolved even faster. When submitting a ticket, remember to provide the below information.
The first and last name of the person affected
The location/site they normally work at
If they are working from home, the best number to contact them on
These small pieces of information will allow us to identify and contact you faster, so we can solve your problem and get you back up and running as soon as possible.
---
MIS Updates
Exam Process Update
OFQUAL has officially completed the essential framework for exam processing and individual Exam Boards have now published deadlines for Key information.

Please see below a timeline from AQA/Edexcel detailing Key dates for this year's exam process- download image here.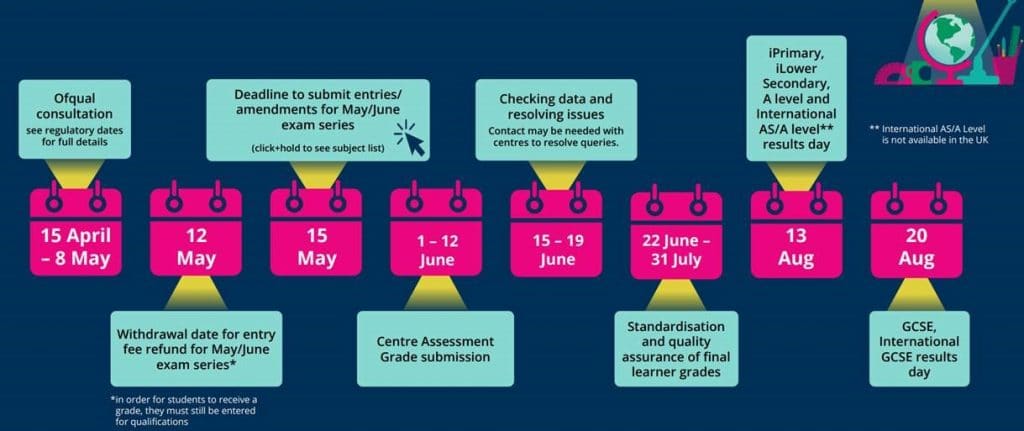 Remember to regularly every Exam Board's website that you are running qualifications for, as some boards may vary or change their date/timelines without notification.

This is a useful link to the OFQUAL Consultation Decisions document which covers:
Centre assessment grades
Issuing results
Impact on students
Appeals
Exam Results GCSE and A-Levels update
Schools who are running GCSE and A-Level exams should now be undertaking the task of gathering from subject Teachers the Exam Grade. There are many different ways of performing this task and it will be highly dependant on what staff can access within school systems. Cygnet has been speaking with Capita and we have come up with a method to assist with this.
If you would like any further information or assistance with this task then please do not hesitate to contact us.
Summer 2020 Census Cancelled
As you may already be aware the DFE has now announced that the Summer 2020 Census that was scheduled to take place in May has now been cancelled. This means that you will not have to return anything to either the DFE or us at Cygnet. This link has useful information regarding a variety of school data collections and what the DFE has decided to do regarding collecting this data.
As there is now no collection the Summer Census Training course that was due to run on Tuesday 5th May will also be cancelled. If you or any of the school staff have booked onto this they will receive a separate email with this information.
If you have any queries please contact us.
---
Pupil Asset Training Update
The team at Pupil Asset has released a series of free webinars to cover the next few weeks. Everything is available via their website, just visit the Pupil Asset training page to reserve your place.
The full announcement from Pupil Asset about their new webinars can be viewed here.
---
Updates for SIMS Users
Below is a range of guides created in response to frequently asked questions we have been receiving from our customers.
Guide and Reports
Purpose
Download Guide
Grouping and Reporting on your Vulnerable & Key Worker Children in School
As most schools will now have a smaller number of pupils in schools for the foreseeable future, we wanted to share with you a way to set up these pupils as a group and be able to create reports for them specifically. Please do give the help desk a call if you need help with any of this.

Guide
Recording Staff Absence During Covid-19
Some schools may wish to monitor staff absences in more detail during this period. With this in mind, you may also wish to add in a specific staff absence for Covid-19.
Guide
Y Code Analysis Report
Prior to the school closures, a number of pupils who were absent due to isolation and some schools were advised by their attendance teams to be entered into SIMS using the Y code.

We have received a number of queries on the best way to identify and report on these instances and have therefore created a report to help you with this.

Please contact helpdesk@cygnet.it to gain access to this report

Guide
FSM and SEN Contact Details Report
These reports contain contact information for all students with SEN and FSM needs and will assist you with contacting parents of vulnerable children, and those entitled to free school meals. Please contact the helpdesk@cygnet.it to gain access to report
Guide
Scroll down to see resources from Capita SIMS to support you during this period
---

Cygnet Training Update
SIMS online training is available!!!
All training is now scheduled for the summer term and has moved to online training
To view available sessions and reserve your place, please visit our events page.
---
Ofqual Announcement
Further to the changes to this year's exam arrangements, Ofqual has released a blog with a short video to help explain the situation and how schools are being asked to address it.
---
DfE Pupil Registration Process
The DfE has created a process to register pupils on-site during the school's closure period- access them here.
We have received calls from a number of schools needing assistance with this process. Please see our simple step-by-step guide below.
---
How Our Partners Are Helping
Below are all the resources made available by our partners to support teachers and businesses during this time. We will be continuously updating these resources throughout this period and sharing content on our social channels.
LGfL has set up a Coronavirus dedicated website with resources to support teachers adapting to remote working and provide school guidance.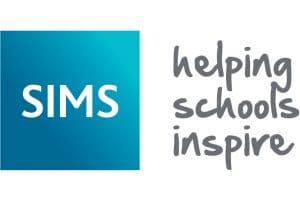 SIMS BLOG
SIMS has provided a blog post covering all the free tools schools can use alongside their current technologies to adapt to remote work.
SIMS LIVE WEBINARS
SIMS is currently running a selection of FREE live webinars for customers; all sessions will be recorded and made available online so you can access them whenever you like.
Another list will be released and will include NovaT, preparing the timetable for next year, and End of Academic Year routines.
Access these resources via the links below:

Pupil Asset has shared an update assuring customers' support will not be affected and communications lines will remain open. The team at Pupil Asset has also created a COVID-19 dedicated page to share support updates and provide learning and guidance resources.

Sophos has been updating regularly providing advice about best practices for secure remote working as well as the latest cyber threats leveraging COVID-19 support.

Datto is regularly updating its blog which provides insights on cybersecurity, ransomware and cloud productivity. They have also written a blog covering how businesses can prioritize employee safety and still maintain regular business operations. The blog covers Cybersecurity and Infrastructure Security Agency guidance, CDC advice, and tips from Datto's MSPs.


Barracuda has been updating their blog regularly since last week providing advice around remote work, security and cyber threats. Here are a few particularly valuable pieces:

Our partners at WebRoot are constantly updating their blog with security tips, advice, and news.
---
We are here every step of the way!
Log tickets via the customer portal or call us on 020 8619 1200 or email info@cygnet.it