Cygnet's CEO Darren King takes a look at what he calls 'top technology' with software and systems that can have a huge impact on your average day.
"If I'm to reflect on some of the top technology currently available, you'd be forgiven for thinking it'll include 360 degree cameras, SnapChat glasses or the latest drones. As exciting as a voice controlled internet enabled desk fan may be, what really enthuses me is the stuff that can fundamentally improve my day.
Here are a few of my favourites…and as we all like a bit of wow factor now and again, I look at VERY cool bit of tech to watch out for."
Darren
INFRASTRUCTURE (YAWN)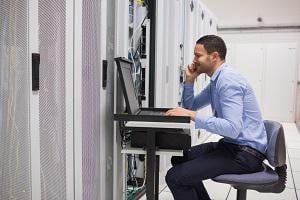 I know it's boring but hear me out. Running a company, I suffer the same issues everyone else does, including lack of time and looking for more efficiency; so one thing that can really help improve these challenges is a reliable IT infrastructure.

Computers and servers are important, but a good infrastructure underpins them and everything else. Done well, it will make a huge difference to not just your day-to-day but your future development.
Old network cabling, cheap surge protection plugs and home grade equipment will work, for a time, but will not work well. Get it wrong and it will be the cornerstone of every problem, limiting newer faster devices and hampering innovation.

IT infrastructure is like any other core investment; getting it right means not noticing it, hearing about it or even realising what it's doing for you – it's there and it's working. It's not about costing the earth or constantly upgrading. It's about getting the right infrastructure for your needs, first time.

With things like professionally installed cabling, managed wireless access points and some good old-fashioned power protection – done right, you'll be spending your time dreaming up your next innovative idea, rather than living in a nightmare of continual IT issues.
CLOUD OFFICE PRODUCTIVITY SUITES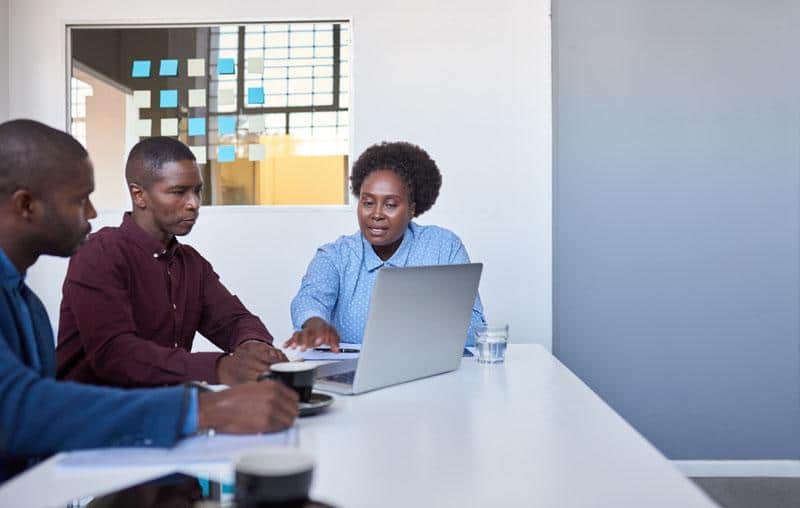 I'm not going to do a product review of the platforms, Office 365 and Google Apps are the front runners and both provide a good service. My key point here is about the huge but simple benefit cloud provides: Mobility.
Not necessarily the kind of mobility that comes from logging onto the web anywhere you have access, launching a secure VPN, then opening a remote access session to work; my point is having direct access to all your files no matter where you are or what device you use.
As a bonus, multiple people can work on the same document at the same time, sharing live changes with chat, video and other collaboration features. Gone are the days of USB sticks or emailing yourself a document to work on it at home, or indeed collating a minefield of track changes or separately emailed comments.
Don't get me wrong, they take some considered implementation and some companies will need to fundamentally change the way they work in order to adopt them. But, if you do make the effort, it can produce great efficiency for all staff.
WIRELESS PRESENTATION SYSTEMS – like WePresent
Who finds they spend an awful lot of time these days in meetings or giving presentations with often the prospect of getting your laptop and projector to work a hassle more than it's worth? Well, I found this piece of kit revolutionary. I'm name checking WePresent as we use it at Cygnet and it is, in my opinion, brilliant, but there are other systems available.
No more cables across the desk, finding the right lead or sharing leads between different laptops. WePresent makes sending video and audio from a laptop, tablet or even a phone to your display so simple over your existing networks.
Resolution is automatically corrected and everyone in the room can join in, taking over the screen with a touch of a button. It's simplicity means it does work straight out the box, but also has sufficient features that your IT team will be able to incorporate it into a secure, monitored and centrally managed network. If you have a presentation screen, and lots of meetings, I highly recommend this!
VIRTUAL AND MIXED REALITY?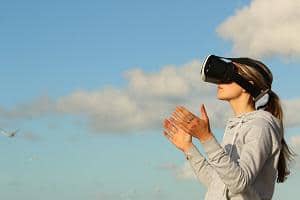 Virtual Reality is big right now and will certainly continue to grow. With new developments like phone peripherals and high quality dedicated devices such as Oculus Rift or HTC Vive, if you are into gaming or programming the possibilities are as endless as your imagination.

For those of you who – when you hear the words "virtual reality"- immediately think of simulations or virtual cinema, they are only the tip of the iceberg. Technology is now creating smooth 3D experiences that track your head and limb movements, developing at a rapid rate.

Let me tell you about Microsoft Hololense, which delivers the three-dimensional element of virtual reality but mapped over the real world around you. If you haven't seen it, it's basically a large pair of glasses (think 'Star Trek' meets ski goggles) which have the ability to overlay computer graphics onto what you see, accurately mapping the place around you and making virtual elements interact with it.

Although expensive and relatively limited in scope at the moment, it is starting to make inroads into industry. For example, a factory manager could look at a floor and see live production metrics around machinery; an engineer could look at a piece of equipment to overlay a design schematic.

Imagine planning an extension to your home or a new kitchen, and walking though the space where it will be built seeing everything, to scale, from all angles, as the finished article?

I believe this, or some future technology inspired from this, might just change the way we interact with IT.
To hear more from Darren, why not sign up to our enewsletter?